Events
Events
Discover the heartwarming moments, enriching insights, and vibrant connections that have defined ZNN Company's past events. Join us in celebrating our commitment to fostering knowledge, collaboration, and growth through meaningful gatherings
Latihan Penerimaan Pengguna - User Acceptance Test (UAT)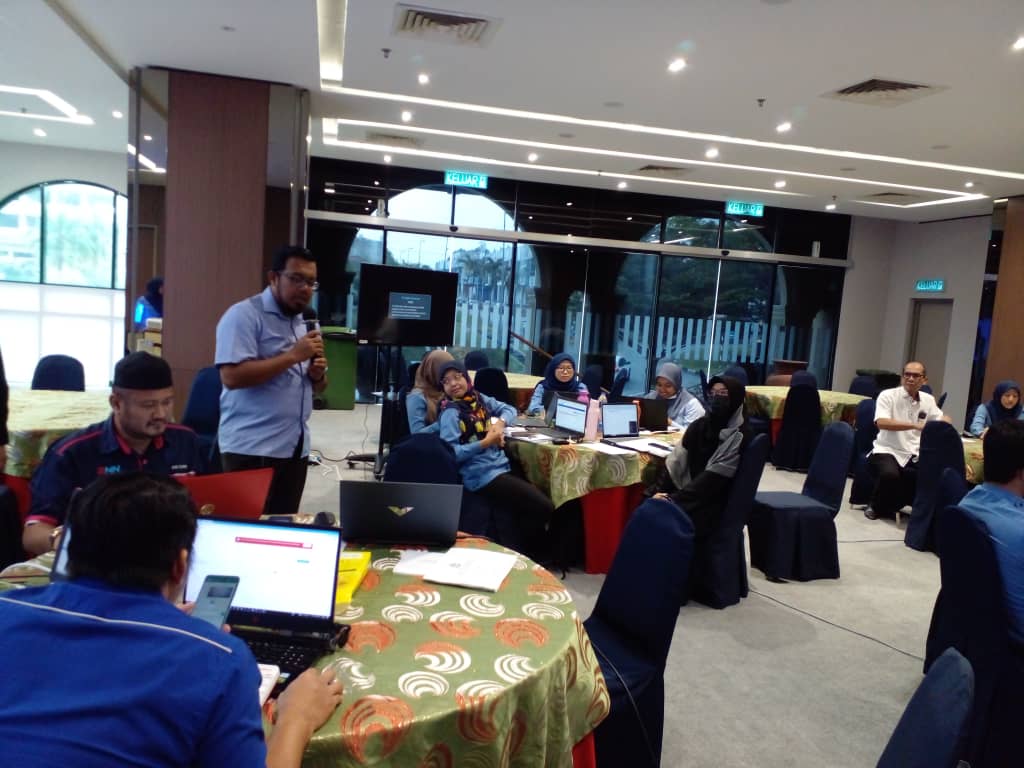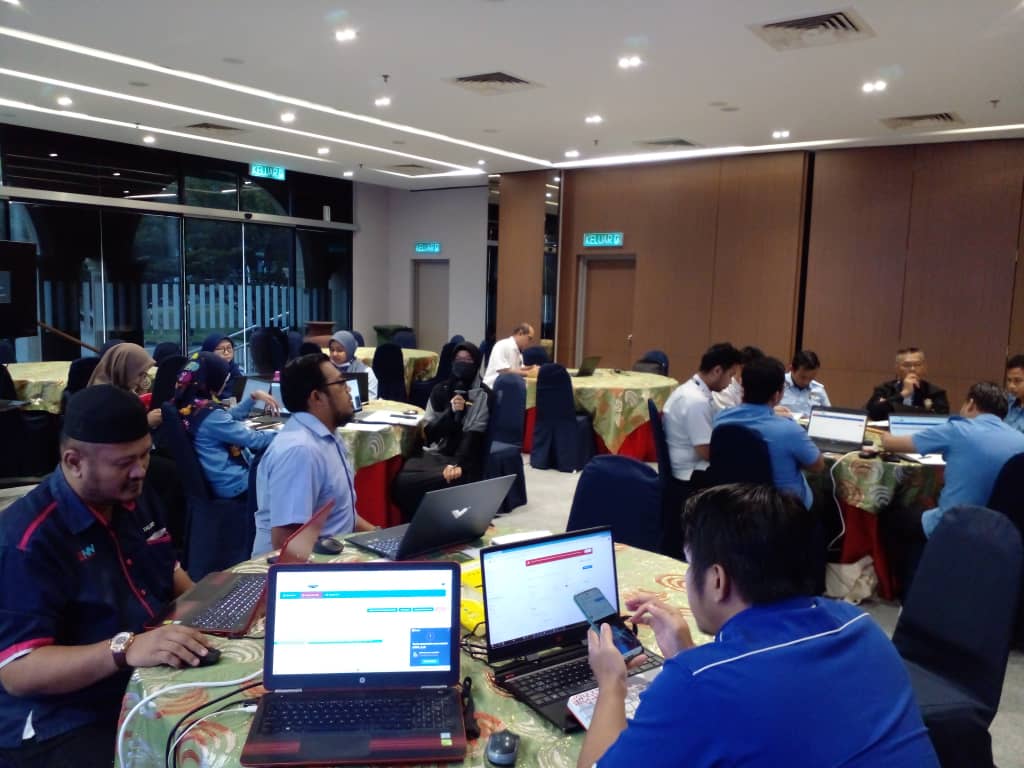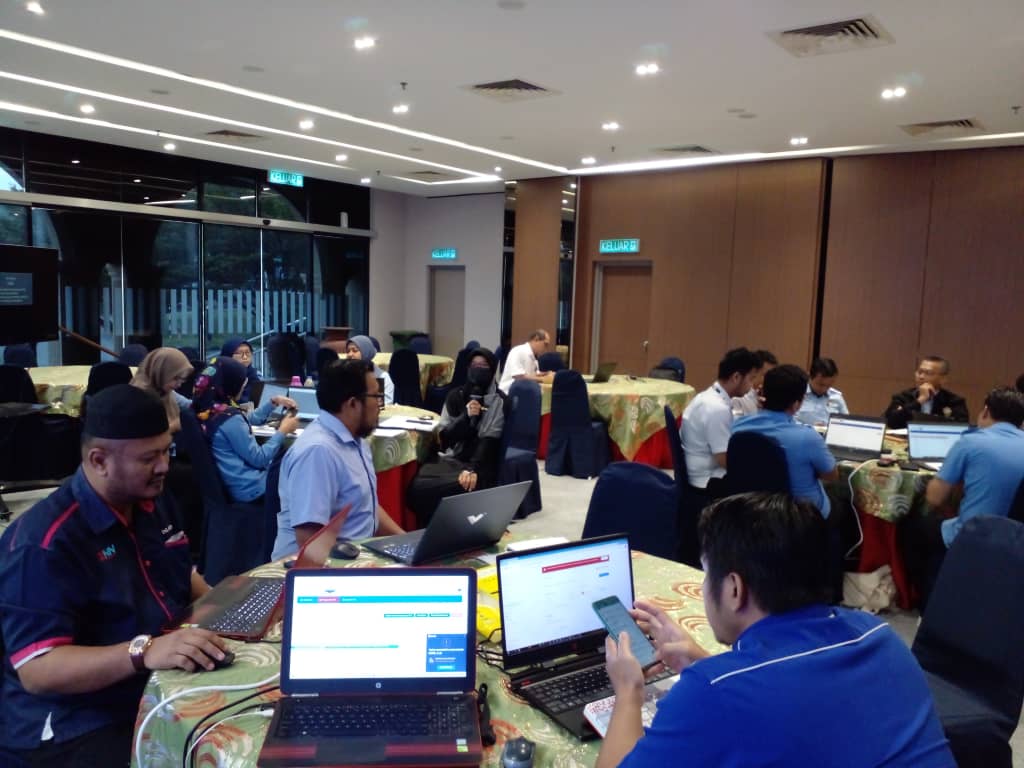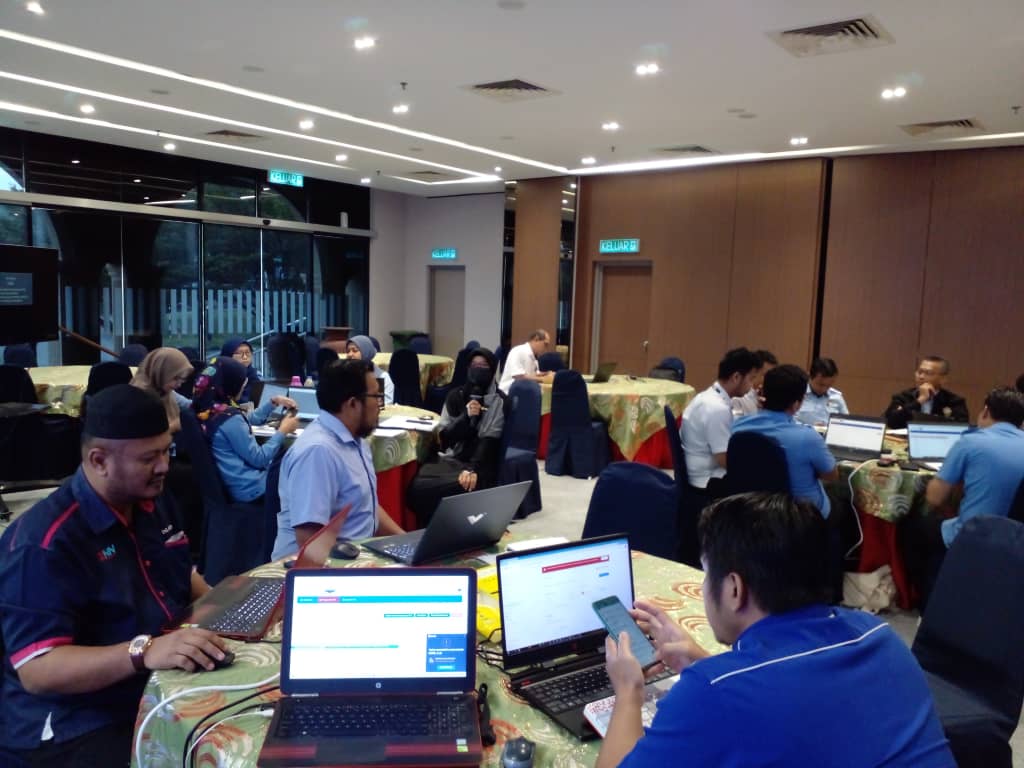 The UAT event marks a crucial milestone in the development journey of our innovative project. This is the moment where we hand over the reins to our end users and stakeholders, allowing them to explore, interact, and thoroughly test the product. As a web developer at ZNN Company, I'm excited to provide you with an inside look into what's happening during these three impactful days.
User Acceptance Test (UAT)
6 - 8 Jun 2023
Majlis Bandaraya Pasir Gudang
10:00AM

The event kicks off with an engaging orientation session. Our project leads will welcome participants, including key stakeholders, testers, and users. During this session, we'll provide an overview of the project's goals, features, and functionalities. Attendees will receive their testing credentials and guidance on how to navigate the product effectively. The second day is all about in-depth testing. Users will have the opportunity to dive into different modules and components of the product. As a web developer, I'll be stationed at the "Developer's Corner," where participants can interact with me directly. This is a chance for users to ask questions, provide feedback, and report any issues they encounter. Our dedicated QA team will also be on hand to assist users and gather valuable insights. Throughout the event, attendees will have access to a designated testing environment where they can provide real-time feedback and collaborate with other participants. The UAT event not only helps us identify and address any issues but also allows us to celebrate the collaborative effort that has gone into creating a product that truly resonates with our user community.
Kursus Sistem Penilai, Jabatan Penilaian Dan Pesuruhjaya Bangunan Majlis Bandaraya Pasir Gudang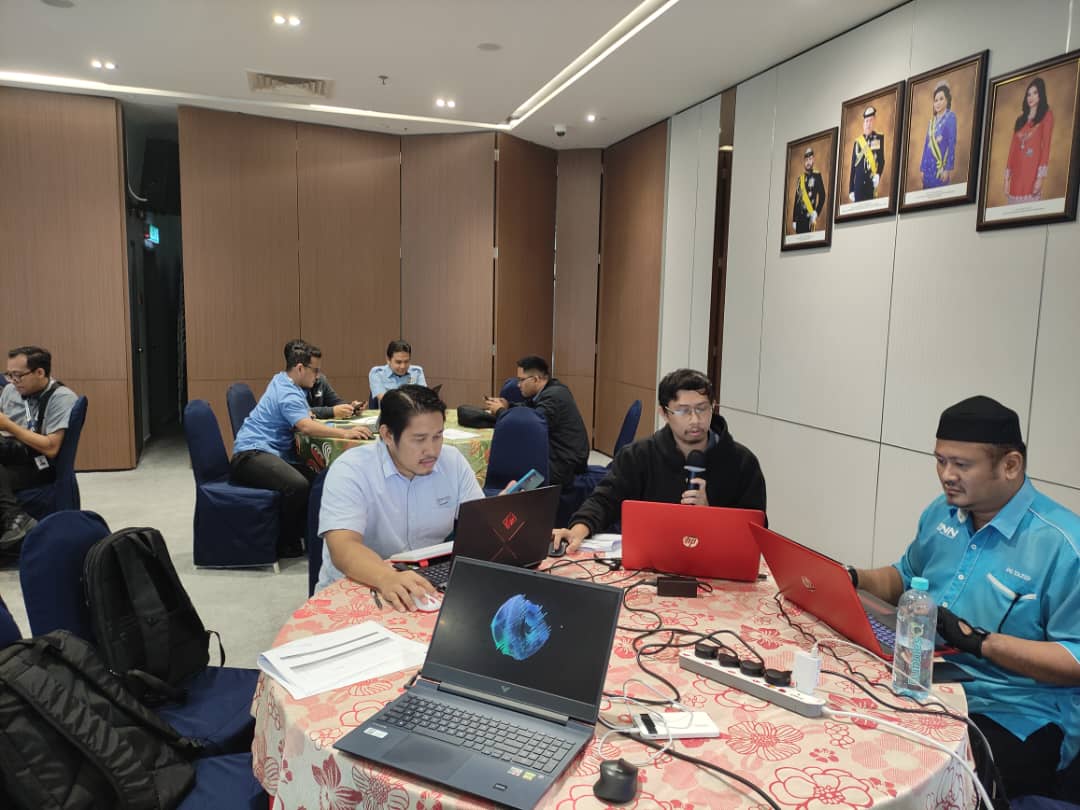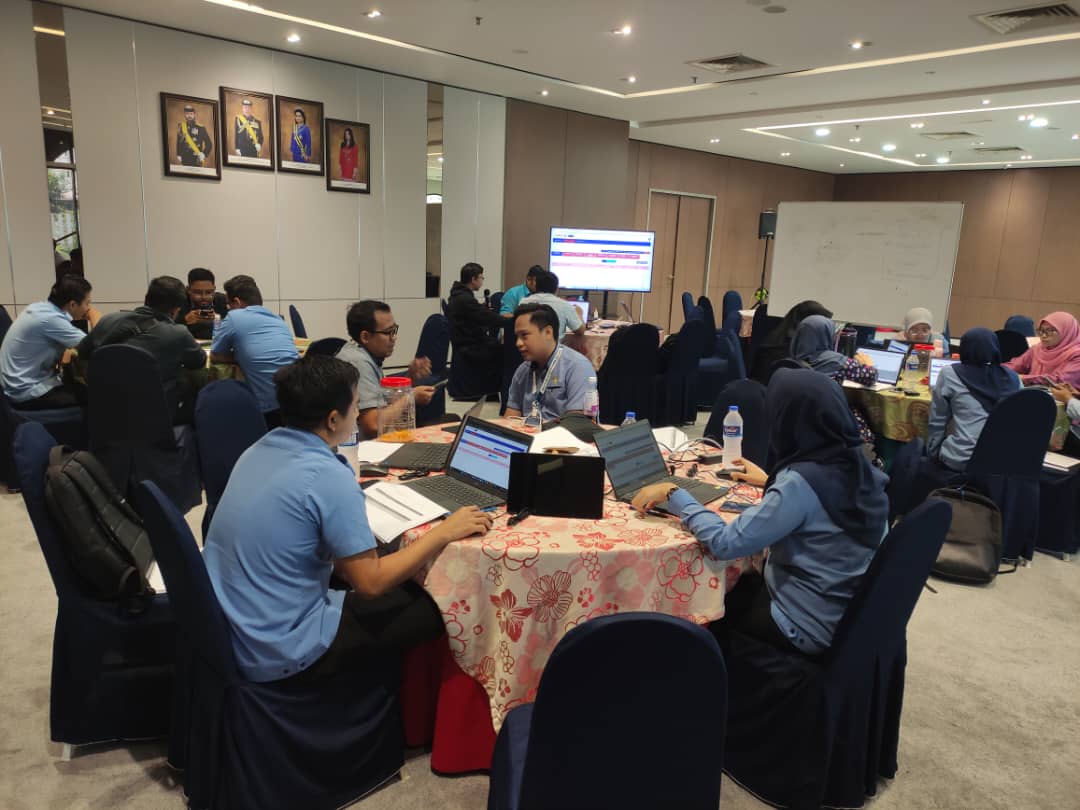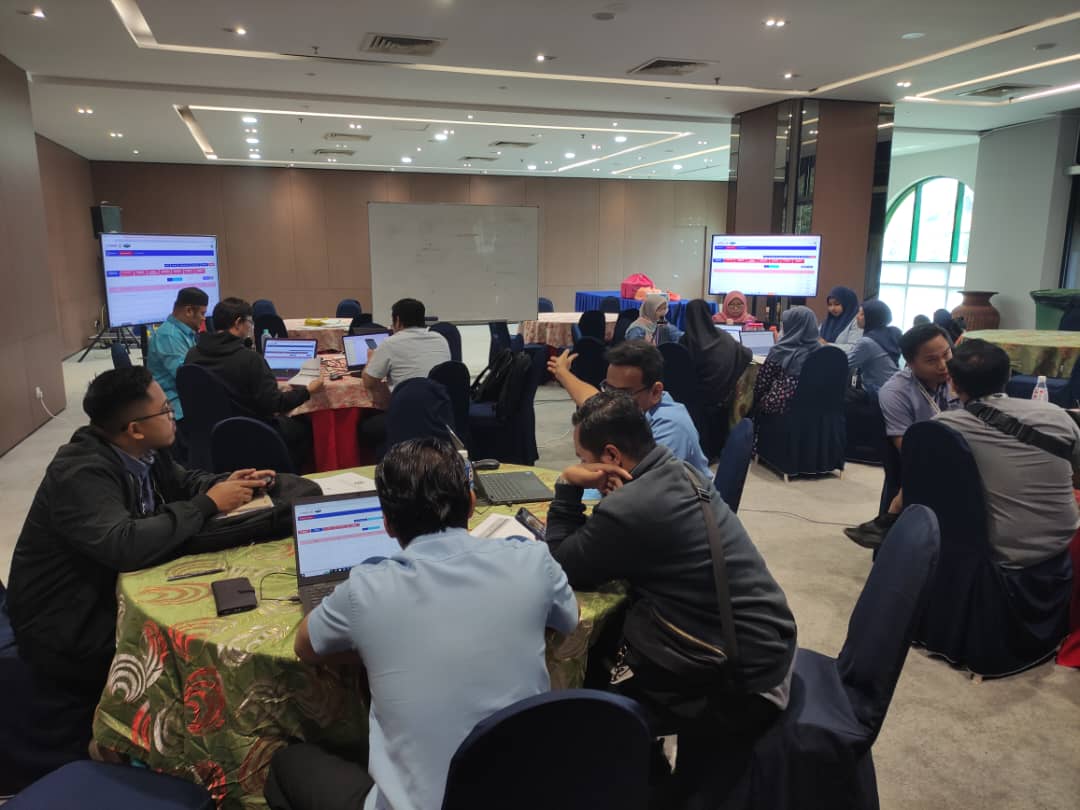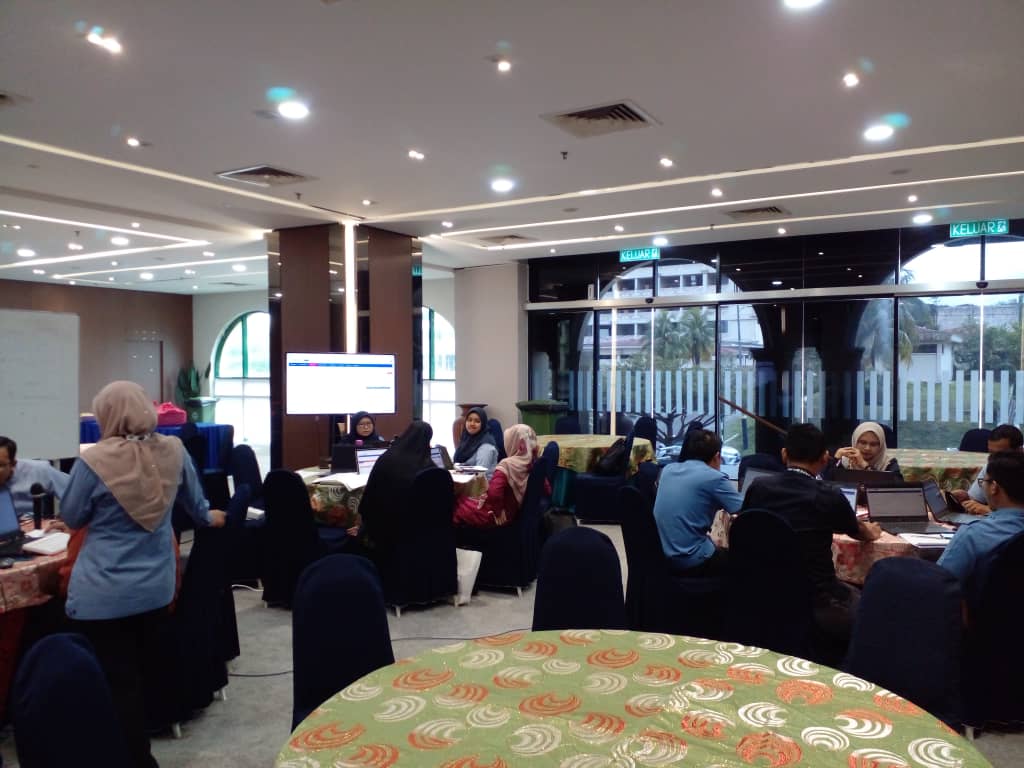 The Kursus Sistem Penilai is a noteworthy event designed to equip participants with the knowledge and skills essential for effective assessment within the realm of building valuation and commissioner roles. Over two days of intensive learning and collaboration, we will delve into a range of topics that hold immense significance for those involved in these roles.
Kursus Sistem Penilai, Jabatan Penilaian Dan Pesuruhjaya Bangunan Majlis Bandaraya Pasir Gudang
4 - 5 Julai 2023
Majlis Bandaraya Pasir Gudang
10:00AM

The event commences with a comprehensive session that lays the foundation for the kursus. Esteemed speakers and industry experts will provide insights into the objectives and significance of the topics at hand. Participants will gain an understanding of the critical role they play in building valuation and commissioner responsibilities. The day will conclude with a networking session to foster connections among attendees. On the second day, participants will embark on an engaging journey into key concepts and best practices. Expert-led sessions will encompass various aspects, from valuation methodologies to legal and regulatory frameworks. As a web developer, I am particularly enthusiastic about the session that will delve into technological tools that can enhance assessment processes. Throughout both days, interactive workshops and case studies will provide participants with hands-on experience in applying their newfound knowledge. Collaborative exercises will simulate real-world scenarios, allowing attendees to refine their decision-making skills and gain insights from peers and mentors. The event provides a unique platform for networking and knowledge exchange. Attendees will have the opportunity to connect with professionals, peers, and experts in the field of building valuation and commissioner roles. Sharing experiences, challenges, and innovative solutions will enrich the learning experience and foster lasting relationships.
Kursus Sistem ENilai Jabatan Penilaian Dan Pesuruhjaya Bangunan Majlis Bandaraya Pasir Gudang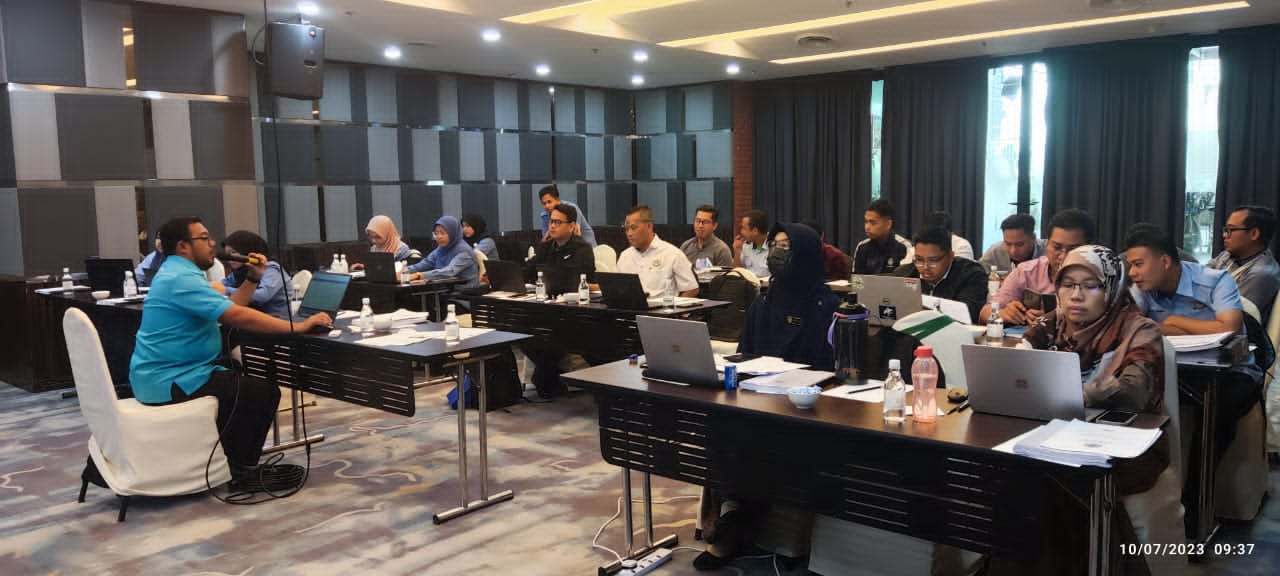 We are pleased to present the event report for the successful completion of the Kursus Sistem eNilai Jabatan Penilaian Dan Pesuruhjaya Bangunan. Over the course of three enlightening days, attendees were immersed in a wealth of knowledge and experiences aimed at enriching their roles and understanding of building valuation and commissioner responsibilities.
Kursus Sistem ENilai Jabatan Penilaian Dan Pesuruhjaya Bangunan Majlis Bandaraya Pasir Gudang
9 - 11 Julai 2023
Aras 8
10:00AM

The event commenced with a spirited orientation session that introduced participants to the objectives and itinerary of the kursus. Esteemed speakers and industry veterans emphasized the significance of the topics covered and set a positive tone for the days ahead. Attendees received course materials, including comprehensive resources that laid the foundation for their learning journey. The second day was a highlight as participants delved into the intricacies of the eNilai system. The session, led by our dedicated web developer, shed light on the technological aspects of the system. Attendees gained insights into the system's user interface, functionalities, and its potential to revolutionize assessment practices. Interactive discussions and demonstrations facilitated deeper understanding and engagement. The final day focused on the practical application of the acquired knowledge. Participants engaged in workshops, case studies, and collaborative activities that mirrored real-world scenarios. Our web developer was on hand to provide technical insights and guidance related to the eNilai system. Attendees exchanged experiences, shared innovative solutions, and left with renewed enthusiasm for applying their learning.
Internship Project Presentation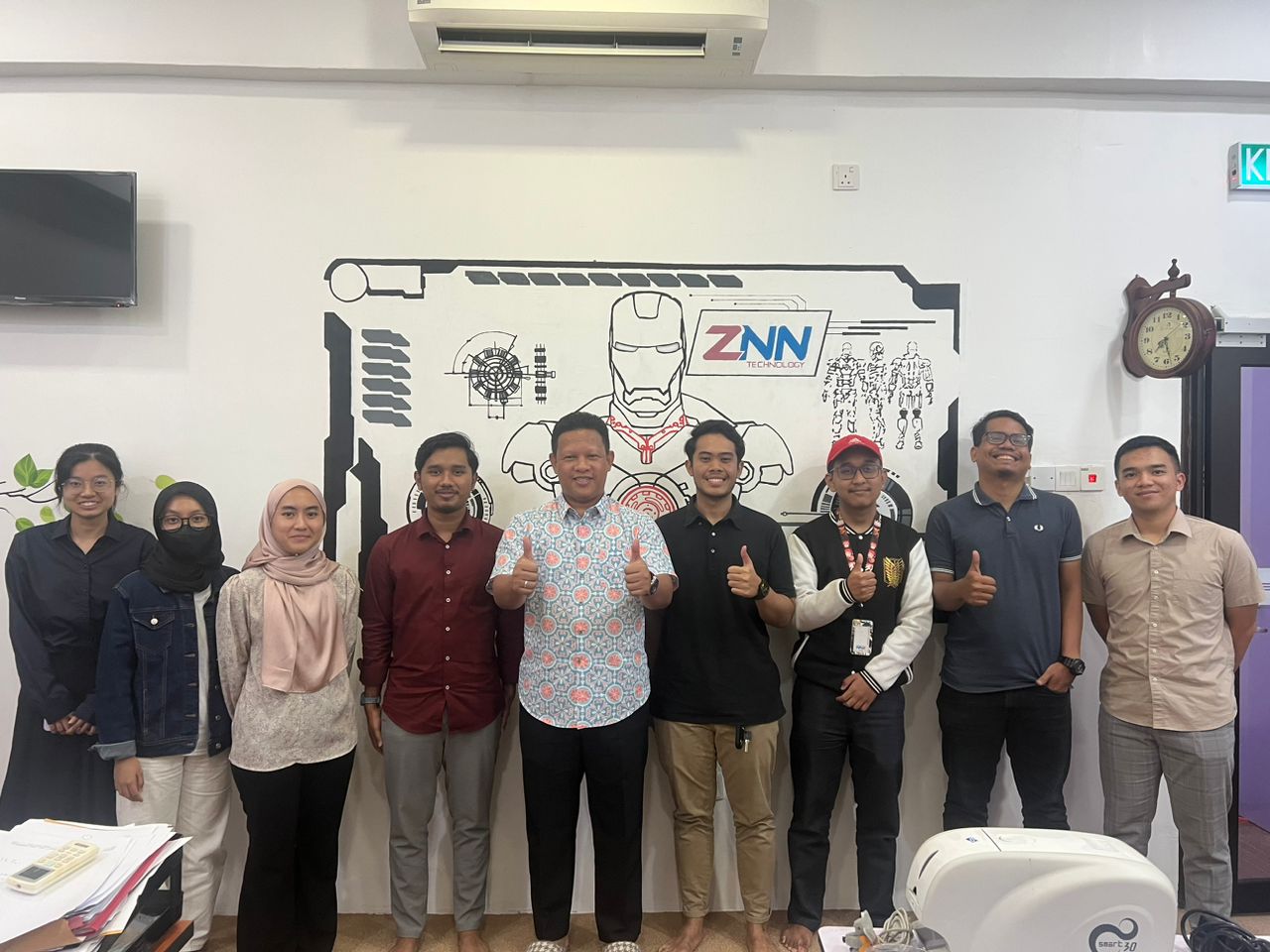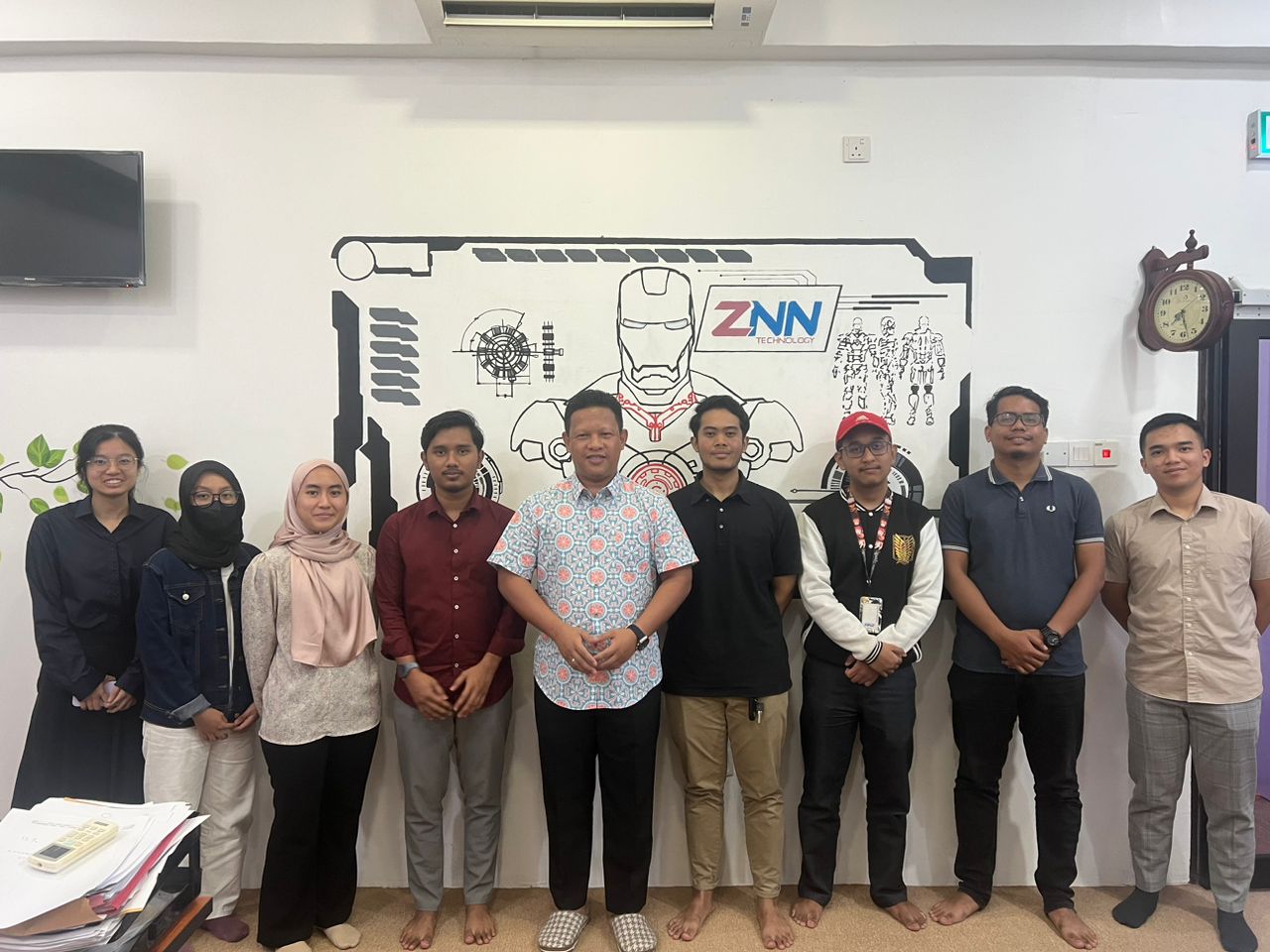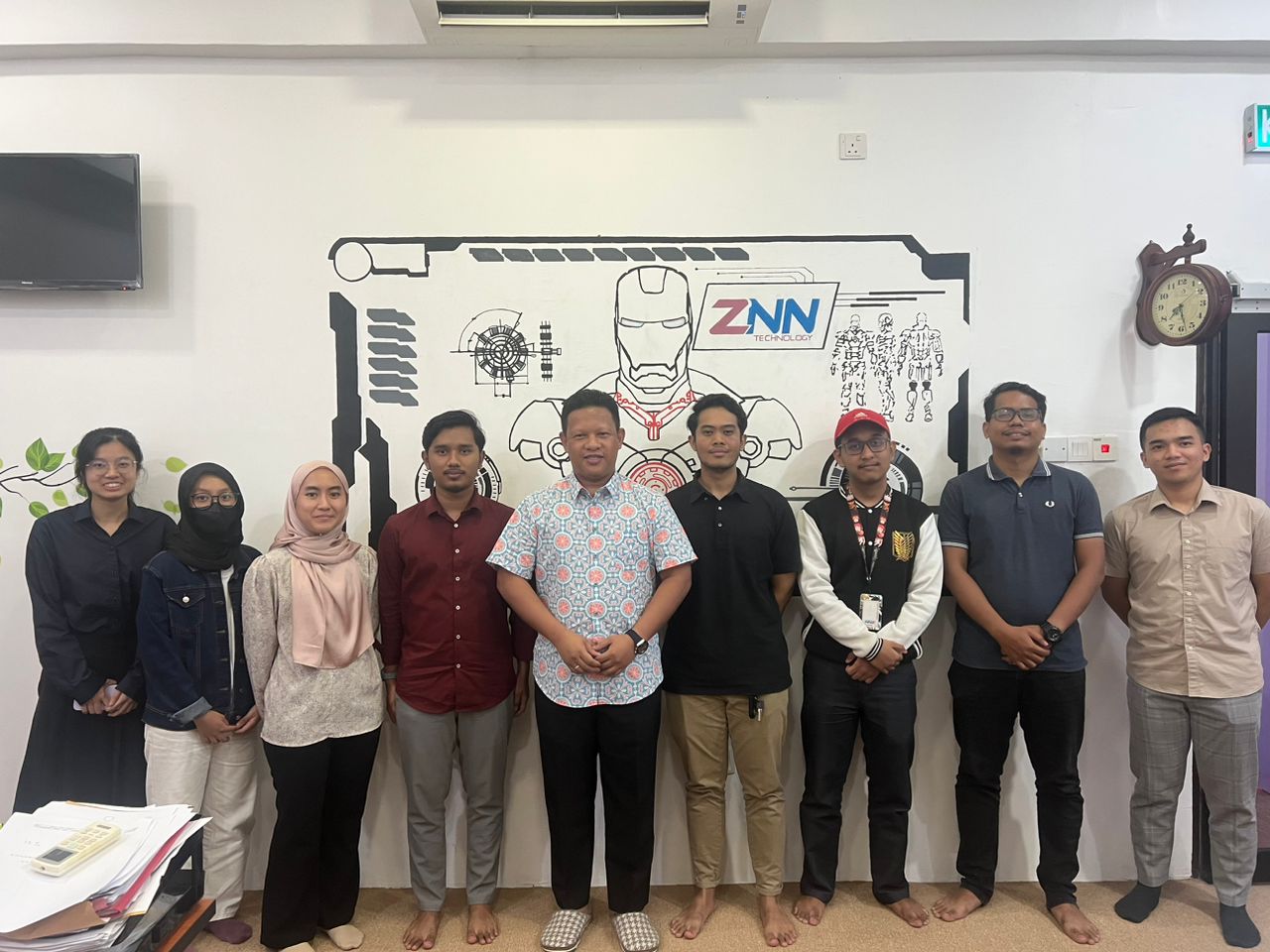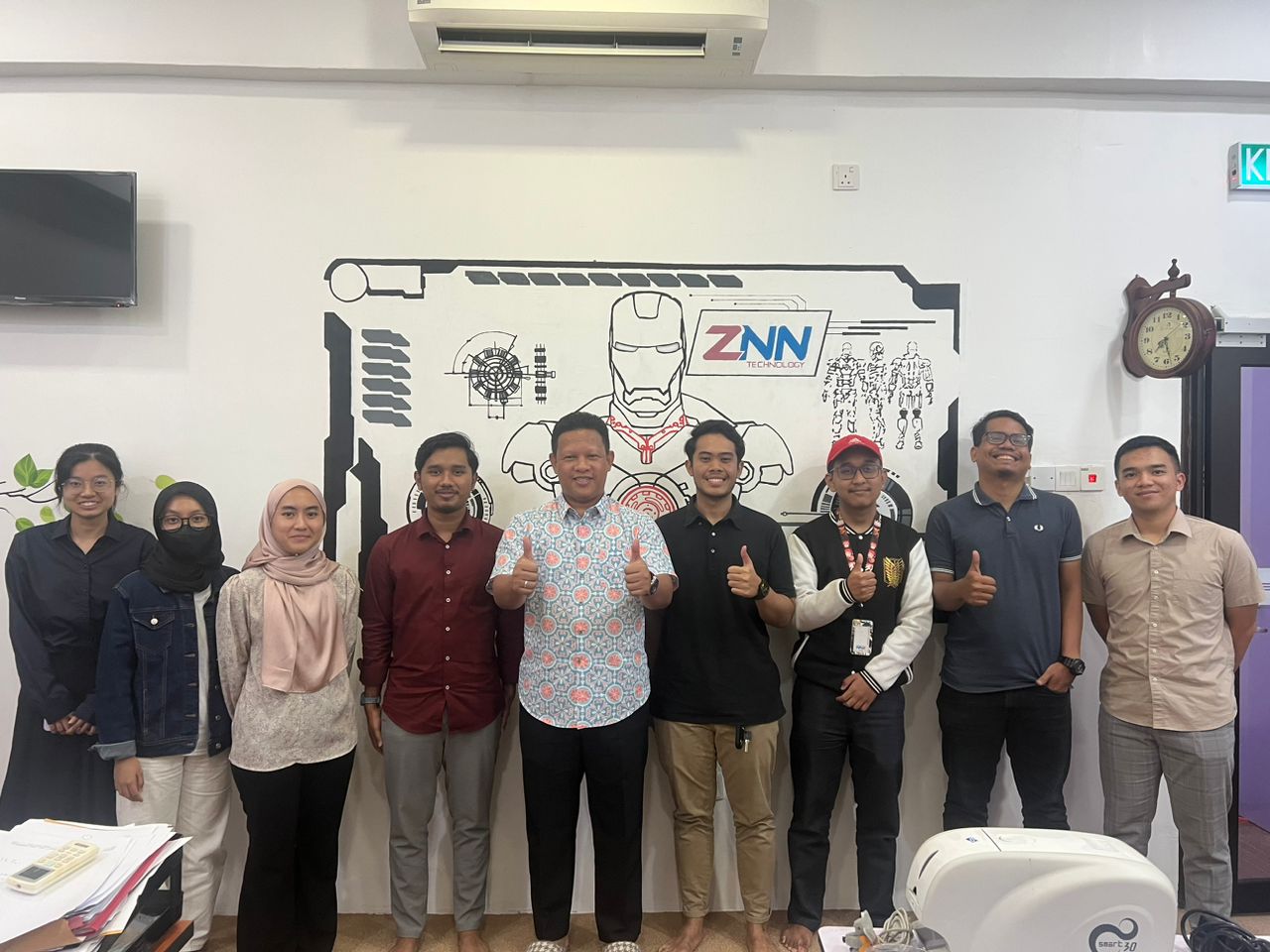 We are thrilled to recount the resounding success of the Internship Project Presentation held on the 22nd of August, 2023, at the heart of ZNN Software House's vibrant premises. The event marked a significant milestone in the journey of aspiring young talents from esteemed institutions, as they showcased their dedication, ingenuity, and collaborative spirit in front of an eager audience. The day was graced by the presence of students who had just completed their enriching internship experiences with us. The atmosphere buzzed with anticipation as we gathered to witness the culmination of weeks of hard work, innovation, and problem-solving.
Celebrating Togetherness: ZNN Family Day
22th August 2023
ZNN technology Centre Sdn Bhd
14:30PM
The presentations were divided into two sessions, each showcasing the accomplishments of two exceptional groups of interns. The event commenced with the first group representing Universiti Malaysia Pahang. Their presentation centered around the development of a sophisticated Quotation System, a project that demonstrated not only their technical prowess but also their keen understanding of real-world business needs. The group's articulate explanation, coupled with a comprehensive demonstration of the system's features, left the audience impressed and convinced of their dedication. The second part of the event featured the dynamic team from Universiti Teknologi Malaysia. Their project revolved around the conceptualization and creation of a cutting-edge website for our company. The group not only captured the essence of ZNN Software House's vision but also translated it into an intuitive digital experience. The website's sleek design, seamless navigation, and incorporation of the latest industry trends underscored the team's commitment to excellence. The audience, consisting of ZNN Software House employees, fellow interns, faculty members, and industry professionals, were visibly captivated by the remarkable presentations. The Q&A sessions that followed each presentation showcased the depth of research, critical thinking, and problem-solving skills that the interns had acquired during their time with us. It was evident that these young minds had not only absorbed theoretical knowledge but had also gained invaluable practical insights that would undoubtedly shape their future careers.
ZNN Software House Internship Certificate Award Ceremony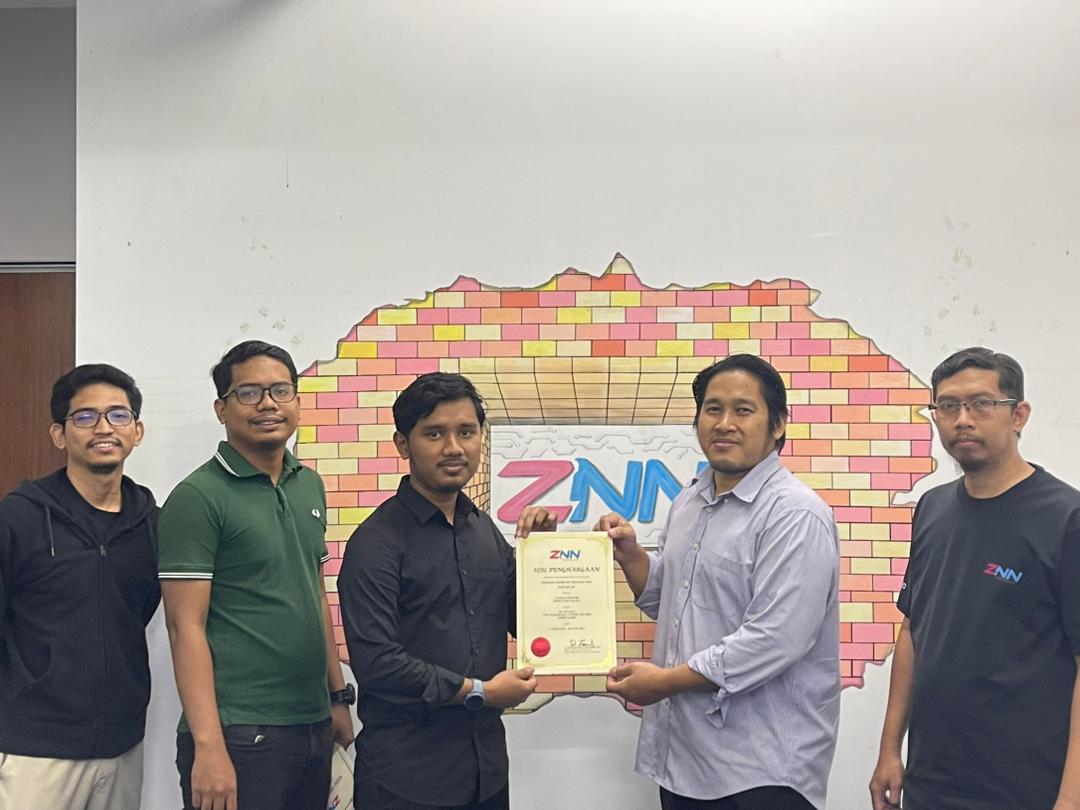 Join us in celebrating a significant milestone at the "ZNN Software House Internship Certificate Award Ceremony." On August 24th, 2023, we came together to honor and recognize the dedicated efforts of a remarkable group of individuals. This special event marked the culmination of the internship journey for a group of talented students from both Universiti Malaysia Pahang and Universiti Teknologi Malaysia. These students, driven by their passion for technology and their commitment to excellence, spent valuable time as interns at ZNN Technology Centre Sdn Bhd.
Celebrating Togetherness: ZNN Family Day
24th August 2023
ZNN Technology Centre Sdn Bhd
14:30PM
The ceremony was a testament to their hard work and dedication. With pride, we awarded certificates to these bright minds, acknowledging their invaluable contributions during their internship period. Not only did they gain hands-on experience in a real-world tech environment, but they also made significant strides in their personal and professional growth. We are particularly thrilled to recognize the exceptional achievement of the diploma students from Universiti Malaysia Pahang, as well as the degree students from Universiti Teknologi Malaysia who participated in the Voluntary Internship Programme. Their enthusiasm, curiosity, and determination have left an indelible mark on our team, and we are excited to see the impact they will undoubtedly make in the tech industry. This event was a celebration of collaboration, learning, and achievement. We extend our heartfelt congratulations to all the interns who earned their certificates and wish them continued success in their future endeavors. The ZNN Technology Centre is honored to have been a part of their journey, and we eagerly look forward to witnessing their continued growth and accomplishments.
ZNN Company Family Day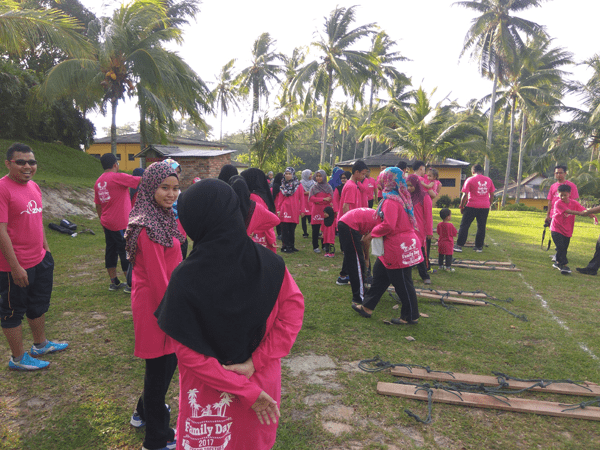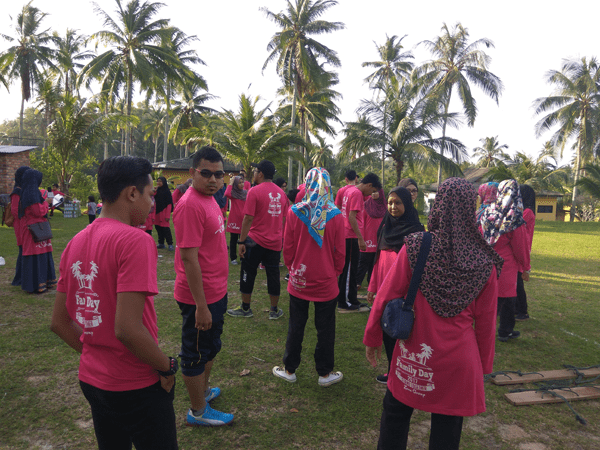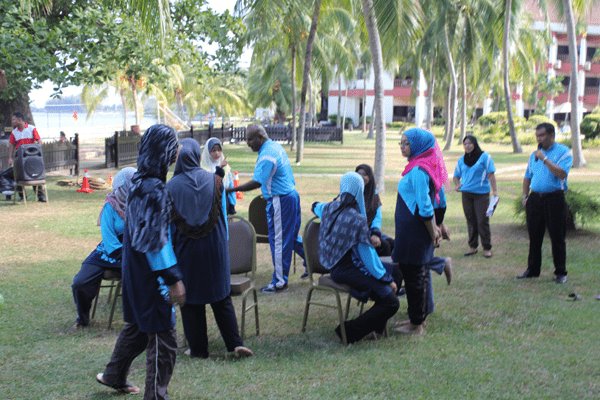 This vibrant celebration serves as a testament to ZNN's commitment not only to its dedicated workforce but also to their cherished families. Attendees can look forward to a diverse array of engaging activities, from friendly sports competitions to captivating arts and crafts workshops, all thoughtfully designed to cater to various age groups. Amidst the joyful laughter and camaraderie, attendees can relish in an assortment of delectable cuisines from around the world, thoughtfully curated to appease diverse palates. The event also features insightful sessions and talks by accomplished guest speakers, igniting inspiration and promoting personal growth. 'UniteFest' symbolizes more than a mere event; it encapsulates ZNN's core values of unity, diversity, and fostering a strong sense of belonging among employees and their families.
Celebrating Togetherness: ZNN Family Day
19th June 2014 - 21 June 2014
Port Dickson
8:00AM - 18:00PM

From June 19th to June 21st, 2014, the ZNN family came together for a memorable celebration of togetherness at the picturesque Port Dickson. The event, aptly named ZNN Family Day, was a resounding success, leaving us with cherished memories to treasure. During those three wonderful days, laughter, camaraderie, and shared experiences filled the air. Our community members of all ages came together to engage in a diverse range of activities and entertainment, fostering connections that continue to enrich our bonds. From engaging team-building activities that tested our collaborative spirit to informative workshops that sparked our curiosity, ZNN Family Day had something for everyone.

As the sun rose each day, so did our excitement, and the days were packed with adventure and joy. Starting at 8:00 AM, the event buzzed with energy, ensuring that every moment was an opportunity to connect, learn, and celebrate. Even as the sun set, the festivities didn't end, as our evenings were filled with warmth, laughter, and the sense of unity that defines the ZNN family. Looking back, ZNN Family Day stands as a testament to our commitment to nurturing strong bonds within our community. The memories we made during those days continue to inspire us as we move forward, united by the spirit of ZNN and the shared experiences that make us who we are.
Latihan Pengguna Level Pentadbir MBSA untuk sistem ePenilaian Massa (eMassa)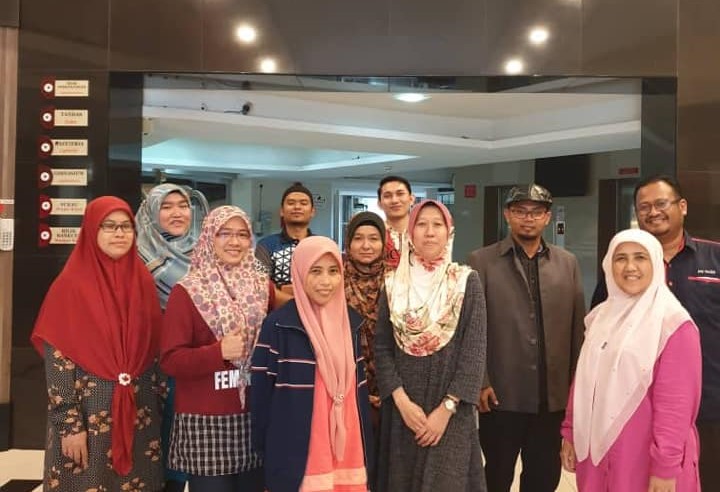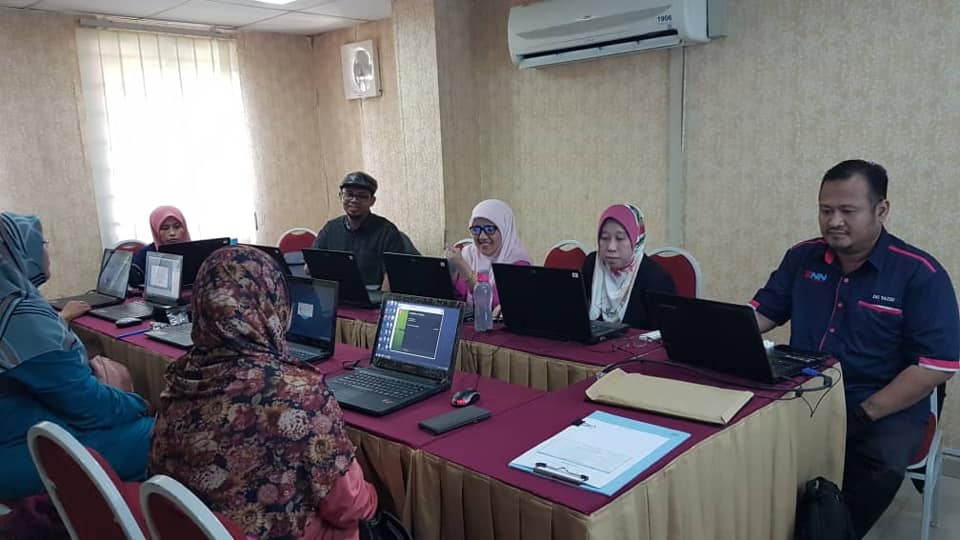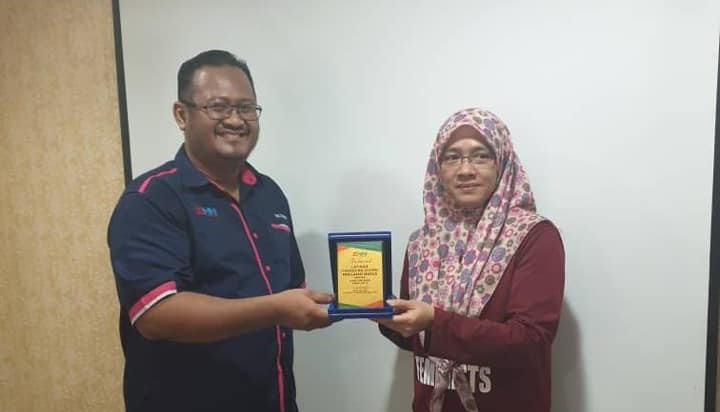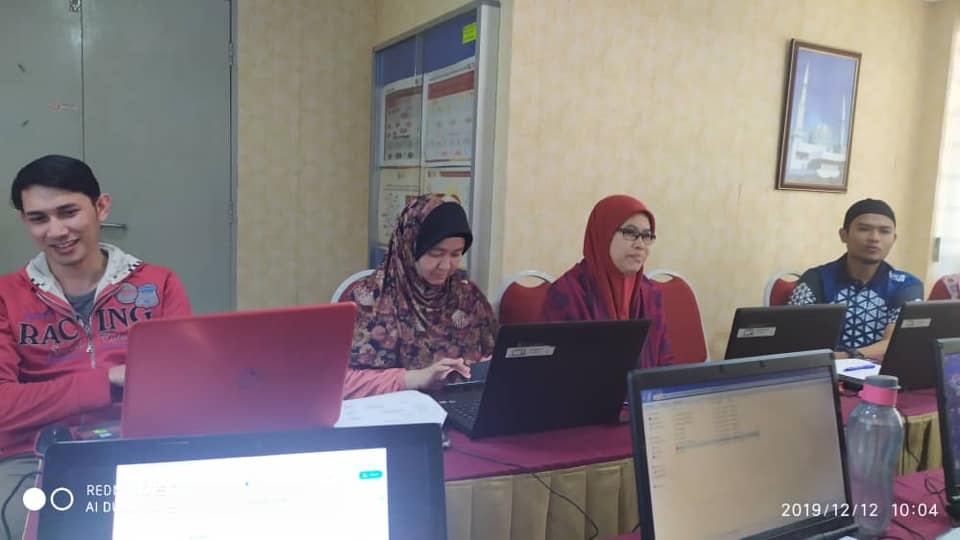 The training covered various aspects of the eMassa system, including its functionalities and validation procedures. Participants engaged in interactive sessions to gain a deeper understanding of the system's features and troubleshoot potential challenges. By conducting this training session, ZNN Company contributed to enhancing the capabilities of MBSA administrators. The event aimed to streamline validation processes within the eMassa system, ultimately leading to improved efficiency and effectiveness for MBSA's operations. ZNN Company remains dedicated to creating impactful learning experiences that empower organizations to maximize their potential
Training Session for MBSA Administrators on eMassa Assessment System
13 December 2019
Scholar's Inn Universiti Teknologi Malaysia Skudai
14:00PM - 17:30PM


ZNN Company orchestrated an insightful training event on December 13th, 2019, at Scholar's Inn, Universiti Teknologi Malaysia Skudai, with the primary objective of providing comprehensive eMassa validation training to MBSA administrators. Spanning from 2:00 PM to 5:30 PM, this dedicated training session aimed to equip MBSA administrators with the knowledge and skills required to effectively navigate and validate the eMassa Assessment System. The event was a strategic effort to enhance user proficiency and bolster operational efficiency. Throughout the training, participants immersed themselves in the intricacies of the eMassa system. They gained insights into its functionalities, explored validation processes, and delved into practical scenarios that they may encounter during their responsibilities. Fostering active engagement, the event embraced an interactive format that encouraged participants to actively participate, seek clarification, and collaborate with fellow administrators. This dynamic approach ensured that each attendee had the opportunity to grasp the nuances of the eMassa system.